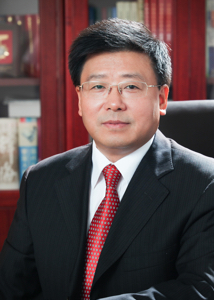 Dr. WANG Keqiang was born in China's Anhui Province in 1965. He is now Secretary-General of the Chinese Academy of Sciences (CAS).
Dr. WANG used to serve as former Secretary-General of University of Science and Technology of China (USTC), Vice Director of Department of General Administration of CAS, deputy director of CAS' Institute of Electronics, Director-General of Bureau of Development Planning of CAS, Deputy Secretary-General of CAS, and Secretary-General of Executive Committee for the Presidium of the Academic Divisions of CAS.
He has been engaged in management and research of science and technology, and higher education for a long time. He has been focusing his research on knowledge management, science and technology policy and innovation strategy.
Moreover, Dr. WANG also holds concurrent posts as vice president of Chinese Association of Development Strategy Studies, and executive director of Chinese Public Administration Society.