A team led by Prof. GAO Hongjun from the Institute of Physics of the Chinese Academy of Sciences has achieved atomically precise folding of graphene nanostructures for the first time anywhere in the world.
Through STM tip-induced manipulation technology, the research team constructed various atomically precise graphene nanostructures. For example, they repeatedly folded and unfolded graphene nanoislands in an arbitrarily chosen direction; they also constructed bilayer graphene stacks featuring a tunable twist angle and a tubular edge connection between the layers; and they made folding structures and well-defined intramolecular junctions of bicrystal graphene nanoislands.
Atomically precise "origami" can be used to fold graphene nanostructures and also construct other two-dimensional materials. This technology will be very important for the construction of quantum materials, quantum devices and related applications.
This work was published in Science in September 2019.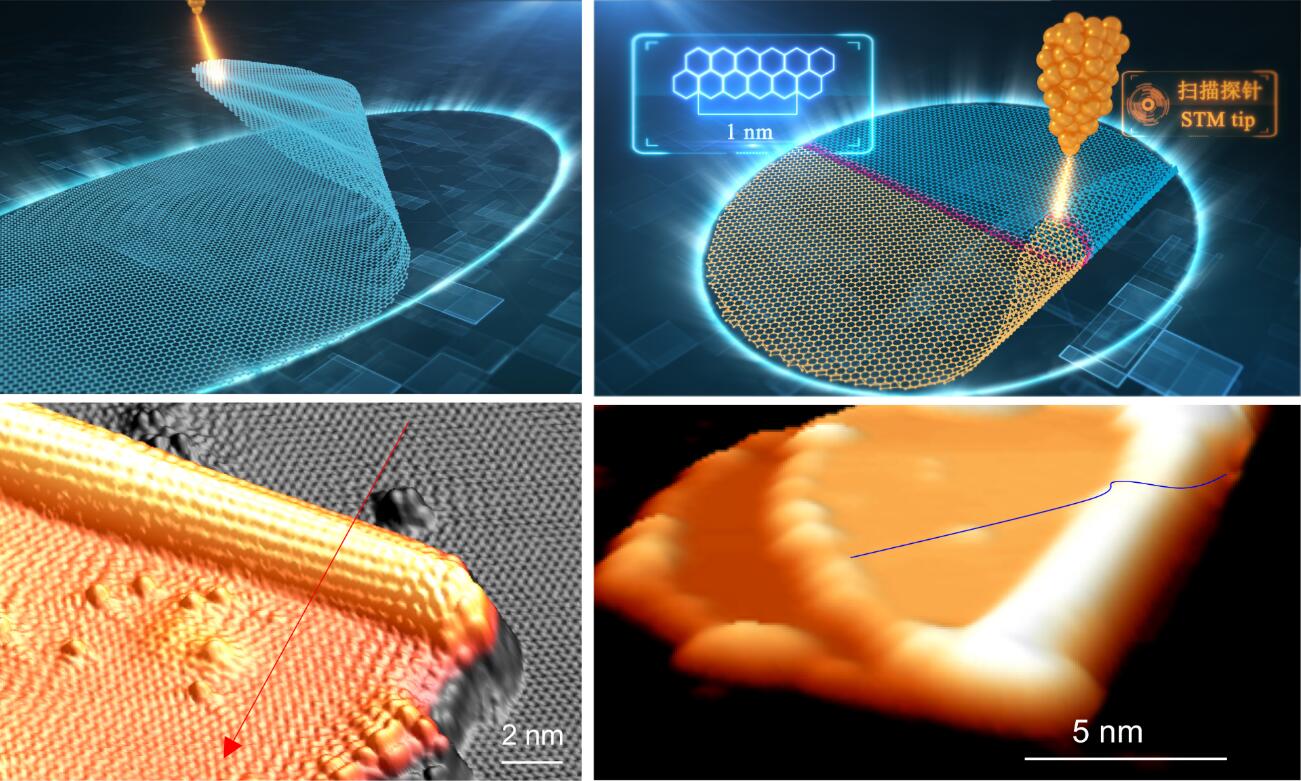 Atomically precise, custom-designed "origami" graphene nanostructures
Related Articles:
Chinese Scientists Create the Smallest, Atomically-precise and Custom-design Graphene Origami