Photographic astronomical plates are precious historical records of the changes in the sky. Since the 1850s, astronomers around the world have taken nearly three million astronomical photographic plates using optical telescopes. Each plate is a unique and irreproducible record of the sky area at that time. This dynamic information is the basic data sources for contemporary astronomical research.
However, due to the aging, damage, loss and other reasons of the plates, this valuable information is in danger of disappearing. Therefore, the International Astronomical Union (IAU) and Committee on Data for Science and Technology have called on countries worldwide to digitize the century-old astronomical plates and rescue the scientific information in them as soon as possible.
As the first institute in China to take the lead in astronomical plate digitization work, Shanghai Astronomical Observatory of the Chinese Academy of Sciences has cooperated with Japan to develop the first high-precision astronomical plate scanner in China since 2012. China becomes the first country in the world to complete the high-precision digitization of its own night observation plates. A few years later, Shanghai Astronomical Observatory independently developed four high-precision multifunctional plate scanners and built the world's largest astronomical plate digitization laboratory.
Shanghai Astronomical Observatory has actively participated in the astronomical plate digitization work in the countries along the Belt and Road, including Uzbekistan and Italy, and has signed cooperation agreements with research institutions from Ukraine, Chile, and Argentina. Through international cooperation, it provides the partners with many advanced, efficient, convenient data acquisition technology and data processing services.
Based on these data resources and technical services, both sides have achieved a series of research results. Researchers from China and Uzbekistan, by analyzing and processing scanned images of photographic plates taken by Ulugh Beg Astronomical Institute from 1956 to 1994, obtained a batch of high-precision positioning data for two asteroids. Turin Astronomical Observatory has published two reports on how they completed high-precision scanning of astronomical plates at the Observatory through cooperation with Shanghai Astronomical Observatory at its domestic astronomical conference.
Shanghai Astronomical Observatory will continue to promote cooperation on astronomical plate digitization with the countries along the Belt and Road, which will benefit global time-domain astronomy research and make its contribution to the protection of astronomical heritage.
Supported by IAU and Bureau of International Cooperation of the Chinese Academy of Sciences, Shanghai Astronomical Observatory will host IAU International Symposium on Photographic Plate Digitization in spring 2024.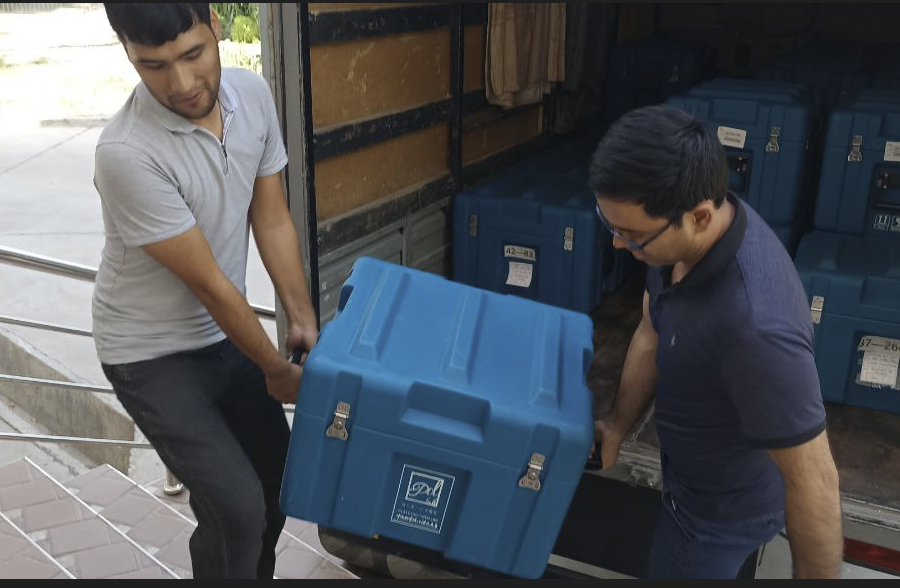 Transportation of plates in Uzbekistan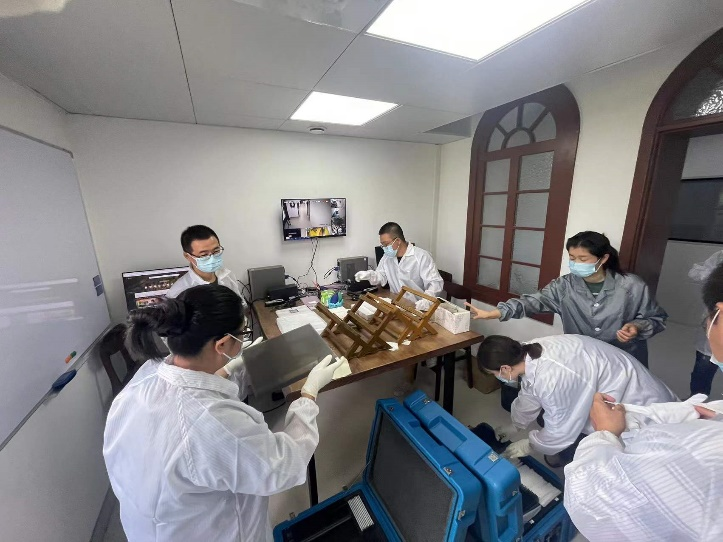 The team of plate digitization in China is discussing the scanning plan of the plates from Uzbekistan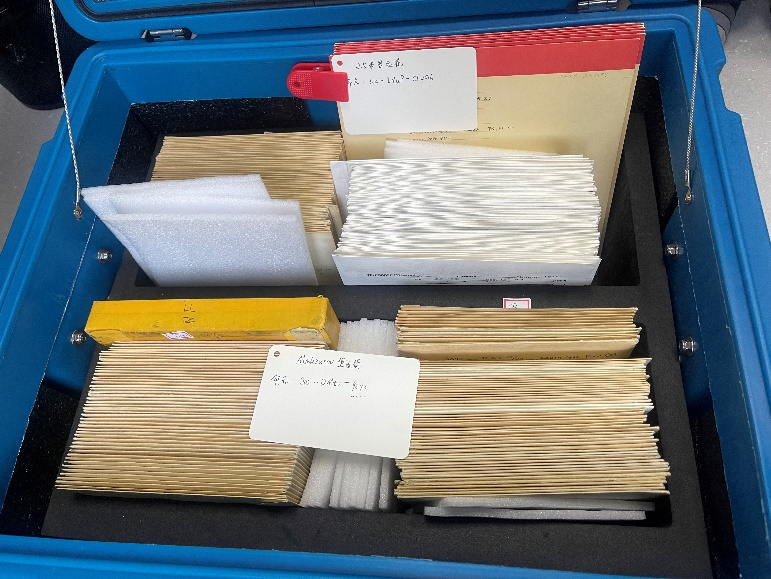 The plates from Chille are placed in the customized box