Shenhai Yongshi (Deep Sea Warrior), China's deep-sea manned submersible, conducted a 121-day research expedition in the Indian Ocean focused on hydrothermal vents before returning on March 10, 2019.
The vessel set a series of records for a Chinese deep-sea submersible, in terms of dives accomplished during a single voyage, as well as a single month and year. It also established a new operational model, using one diving pilot and two scientists for each dive. The expedition yielded numerous important research results related to deep-sea hydrothermal vents. This information will serve as a solid foundation for China's modern research on material cycling in deep-sea hydrothermal fluid systems, biological evolution, adaptation and ecological impact.
The expedition also marks the first time scientists from other countries took part in a research expedition involving the submersible. The visiting scientists, from the United States, Brazil and France, all spoke highly of the submersible's performance and operational efficiency.
In separate news, the CAS Institute of Metal Research, using domestic technology, has developed the world's largest full-ocean-depth titanium alloy crew capsule capable of descending to 10,000-meter depths. The Institute of Deep-sea Science and Engineering also led upgrade work on the surface support system and development of an ultra-large, deep-sea hyperbaric experimental capsule. The above work helped provide the basis for the development of China's full ocean-depth manned submersible and its sea trials.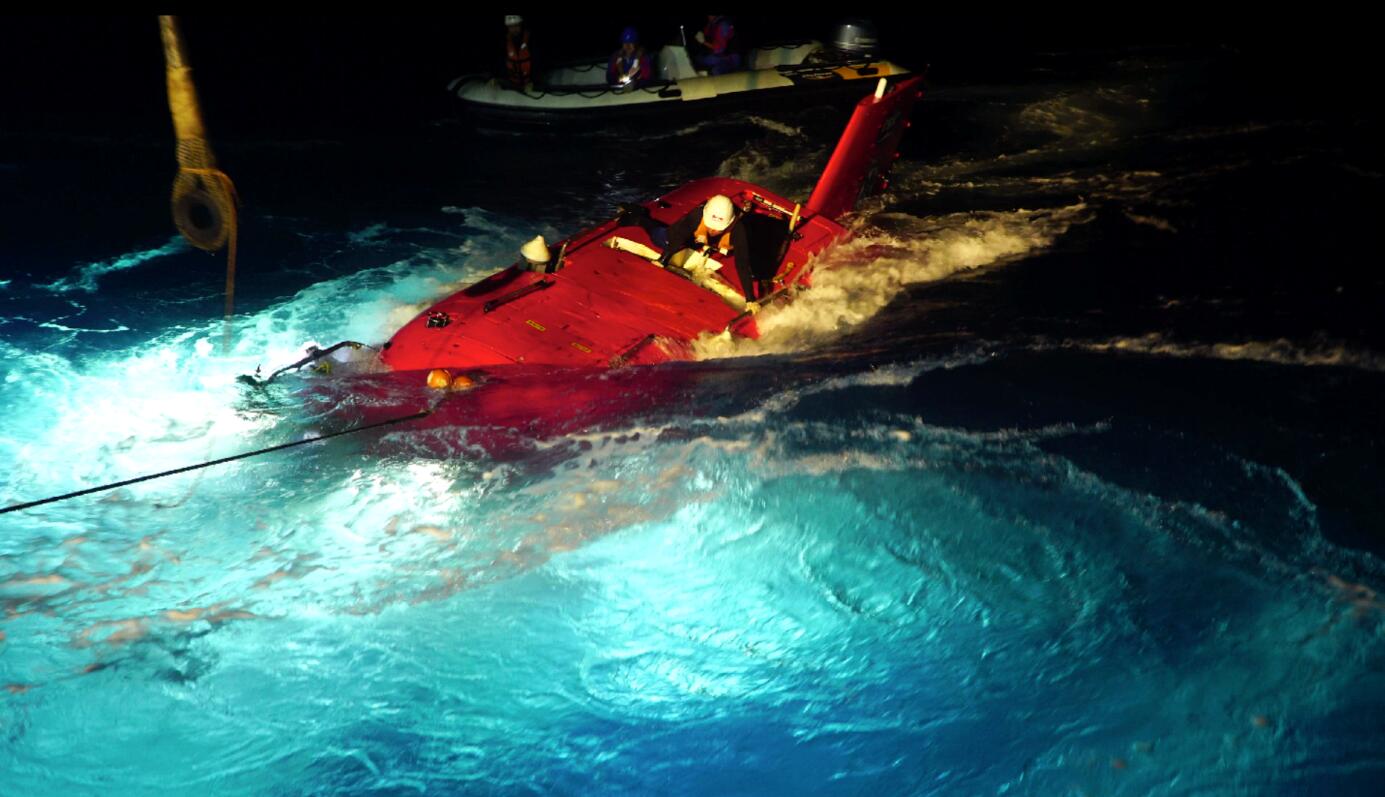 Shenhai Yongshi returning to its parent ship in rough seas at night
Related Articles:
Sub to Allow Experiments at Deepest Ocean Depths
China's New Manned Submersible Completes Expedition Mission
How Does Manned Submersible Shenhai Yongshi Communicate with Its Mothership Robustly?