The world's first cargo Unmanned Aerial Vehicle (UAV), AT200, completed its maiden flight in October 2017. The Institute of Engineering Thermophysics (IET) of the Chinese Academy of Sciences is the leader of this large project. The success of AT200 demonstrates that IET has mastered the technique of refitting a large plane with aerodynamic features, quality characteristics and interface relationships among equipment, etc., which were all unknown into a UAV.
The aircraft has a maximum payload of 1.5 tones. The UAV incorporates advanced autopilot navigation and redundant flight control systems to achieve a "one-click take-off/landing" and autonomous flight. This technology dramatically reduces the operational difficulty for users. The AT200 has unique advantages and good application prospects in airlift to scarcely populated areas including archipelagos, high altitude areas and mountainous zones.
The successful maiden flight of AT200 advances the development of industrial UAVs in China. It is also significant in promoting Chinese UAV airworthiness systems and in reforming the national aviation system.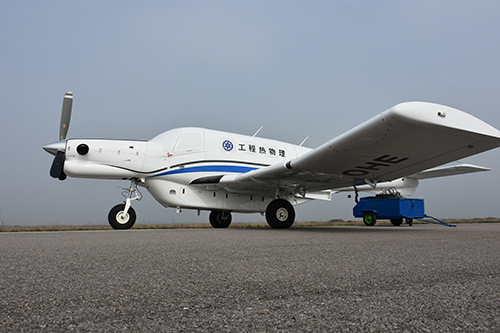 Related articles:
China-developed Tonne-level Cargo Drone Finishes Test Flight