Study Finds Laba Garlic Can Inhibit Bacteria Growth
Sep 25, 2019 Email"> PrintText Size


Chinese researchers have found that the traditional Chinese Laba garlic has three types of active peptides that can destroy bacteria, suggesting they might be a promising alternative to antibiotics.

Laba garlic, a vinegar-preserved green and slightly spicy dish, is usually prepared on the 8th day of the 12th Chinese lunar month, the Laba Festival in China.

According to researchers from China's Tianjin University, the three active peptides in Laba garlic can form pores on the surface of bacteria, destroy their membranes and cause leakage of cellular content inside, inhibiting the growth of bacteria like E. coli and S. aureus.

The findings have been reported in the journal Food & Function.

The researchers said the active peptides in Laba garlic have high antibacterial activity with low toxicity, providing a theoretical basis for further development of natural antimicrobial peptides drugs.

Peptides are a group of compounds called "chemical messengers" in animals and plants, regulating a range of life functions like growth, metabolism and fertility. (Xinhua)
(Editor: ZHANG Nannan)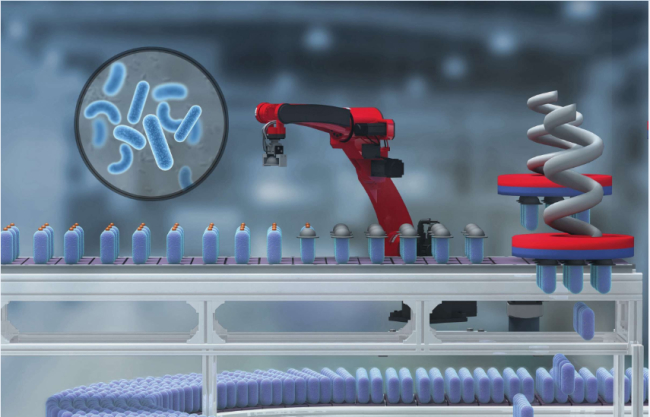 Scientists Develop a Novel Baby Machine Using Synthetic Magnetic Bacteria
May 07, 2019
A team led by Prof. LIU Chenli at the Shenzhen Institutes of Advanced Technology created a novel microfluidic synchronizer using a synthetic magnetic bacterium to obtain populations of minimally-disturbed, normal, synchronized cells. This novel microfl...

Bacteria Use Their Enemy – Phage – for "Self-recognition"
Apr 23, 2019
Scientists discovered that cells can distinguish themselves from closely related competitors through the use of a virus, and the harboring of phage in bacterial genomes benefits host cells when facing competitors in the environment.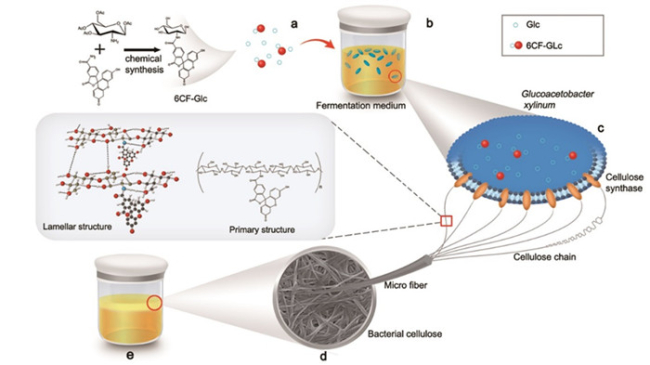 Scientists Use Microorganism to Fabricate Functional Bacterial Cellulose in situ
Jan 28, 2019
A research team led by Prof. XIAN Mo and ZHANG Haibo from the Qingdao Institute of Bioenergy and Bioprocess Technology developed a new method for bacterial cellulose functionalization. The method verified the feasibility of in situ synthesis of functio...