LI Calls for Innovation in Scientific Endeavors
Sep 04, 2019 Email"> PrintText Size


Premier praises fund's efforts to bolster economy by supporting young scholars

Premier Li Keqiang called on Monday for more efforts to stimulate the potential of scientific researchers in innovating and to create a better environment for young talent.

He spoke at a symposium on the work of the National Science Fund for Distinguished Young Scholars.

Li said China has deepened implementation of its innovation-driven development strategy and promoted the integration of science technology and the economy since the 18th National Congress of the Communist Party of China in 2012.

Innovation should be placed at the core of the overall development of the country, Li said, calling for greater efforts to stimulate the enthusiasm and potential for innovation of scientific research personnel, especially young talent.

Scientific and technological innovation should play a bigger role in leading economic and social development in order to push forward high-quality development, he said.

The premier encouraged efforts to strengthen basic research, which determines the scope and depth of a country's scientific and technological innovation.

Governments at all levels should strengthen their long-term and stable support for basic research and guide enterprises to increase investment in such research, he said. Li asked for the science fund for distinguished young scholars to play a bigger role in promoting China's basic research and original developments.

Li also urged continued efforts to deepen reforms to delegate power, streamline administration and optimize government services in science and technology to create a relaxed environment for scientific researchers to explore freely and make breakthroughs.

The fund should play an exemplary role in reform efforts such as exploring the establishment of a mechanism that requires young scientific researchers to promise to spend budgets in a reasonable way, he said.

Li said the fund should be considered the country's "venture capital fund" that promotes innovation while tolerating failures, in order to encourage more scientific researchers, especially young talent, to explore "uninhabited areas" in scientific research and make greater contributions to building an innovation-oriented country.

This year marks the 25th anniversary of the establishment of the science fund for distinguished young scholars.

Before the symposium, the premier also viewed an exhibition displaying the results of research projects sponsored by the fund in areas including astrophysics, advanced materials, energy utilization, medicine and biology.

He gave his congratulations for the fruitful achievements the fund has produced and fully affirmed its irreplaceable role in cultivating young talent and promoting scientific innovation. (China Daily)
(Editor: LIU Jia)
Beijing Technology Hub Attracts More Young Talent
Oct 09, 2017
Over 43 percent of workers in Beijing's Zhongguancun Science Park, one of China's leading technology hubs, were under 29 years old as of the end of 2016. China's science and technology talent pool is improving in both quality and quantity, and these yo...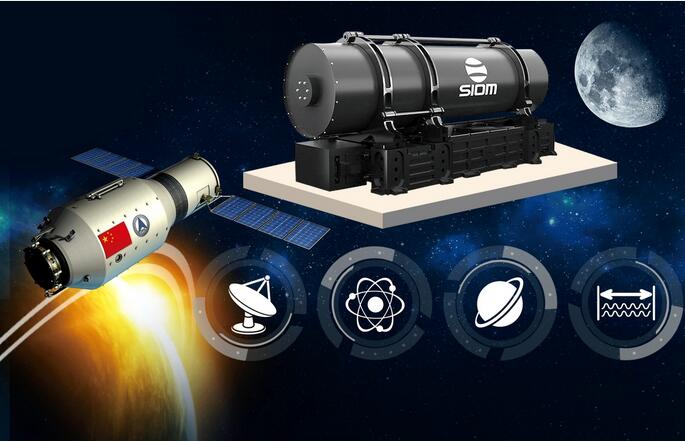 China Cements Place in Scientific Elite
Jan 16, 2019
The country has taken a range of measures to ensure development and provide breakthroughs. The amount of R&D funding allocated for basic research still lags developed countries. In addition, the number of international collaborations and foreign talen...

World Looks East as China Gives New Impetus to Science, Tech Development
Jan 10, 2019
From world-leading basic research to award-winning innovations and ideas, from the successful landing of the Chang'e-4 lunar probe on the dark side of the moon, to the launching of the BeiDou Navigation Satellite System's global service ... The world i...