Chinese Scientists Develop Early Diagnosis of Liver Cancer for Hepatitis B Carriers
Mar 13, 2019 Email"> PrintText Size


Chinese scientists have designed a new screening method for hepatitis B carriers, to detect early-stage hepatocellular carcinoma (HCC), the most common type of primary liver cancer.

The new method was developed by researchers from Cancer Hospital, Chinese Academy of Medical Sciences and Genetron Health, a biomedical company. Through a liquid biopsy that detects cell-free DNA somatic mutations in combination with protein markers, researchers can efficiently identify early-stage HCC cases of less than 3 cm.

According to Yan Hai, one of the researchers, the method showed 100 percent sensitivity, 94 percent specificity and 17 percent positive predictive value in the validation cohort, proving it a feasible approach to identify early stage HCC.

The research team will optimize this screening method through systematic research in a multi-center, large prospective cohort study, Yan said.

After rigorous clinical validation, this method is expected to become a more convenient, non-invasive and standardized early screening program for liver cancer.

The research was published in the U.S. journal Proceedings of the National Academy of Sciences. (Xinhua)
(Editor: LIU Jia)
Researchers Report HCC-specific Diagnostic Biomarkers
Jul 06, 2018
Early diagnosis is the key to improve survival time of hepatocellular carcinoma (HCC) patients. Recently, a research group at the CAS-MPG Partner Institute for Computational Biology of Chinese Academy of Sciences reported HCC-specific diagnostic biomar...

Scientists Find New Therapeutic Strategy for Hepatocellular Carcinoma
May 19, 2016
Hepatocellular carcinoma (HCC) is a dreaded disease worldwide lacking effective therapies. Recently, a new therapeutic strategy for this disease has been raised by Chinese researchers. In a study, Prof. HUI Lijian's lab at Institute of Biochemistry an...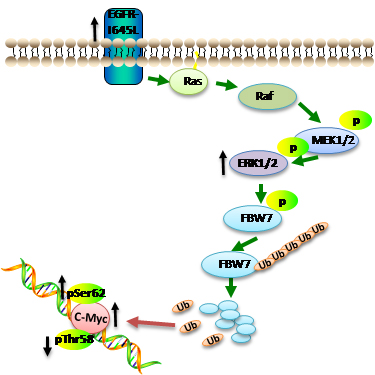 Scientists Reveal Molecular Mechanisms of JQ1 Resistance in Hepatocellular Carcinoma
Mar 05, 2019
Prof. LIU Yang's group at the Dalian Institute of Chemical Physics revealed the molecular mechanisms of JQ1 resistance in hepatocellular carcinoma. This study could provide theoretical basis for improving clinical response to anti-cancer agent.